Rebecca Herman and Mark Shoffner, Plank, 2012. 10 ft x 6 in x 2 in

A site-specific installation in a historic chapel at the Contemporary Artists Center Woodside, Plank extended six feet outside the window, with a potential drop of 30 feet. The sculpture resembles a diving board or ship's plank into the abyss--or a desperate device for immediate escape. The geometric forms play with the architecture by creating a space that hovers precariously between the interior and exterior of the building.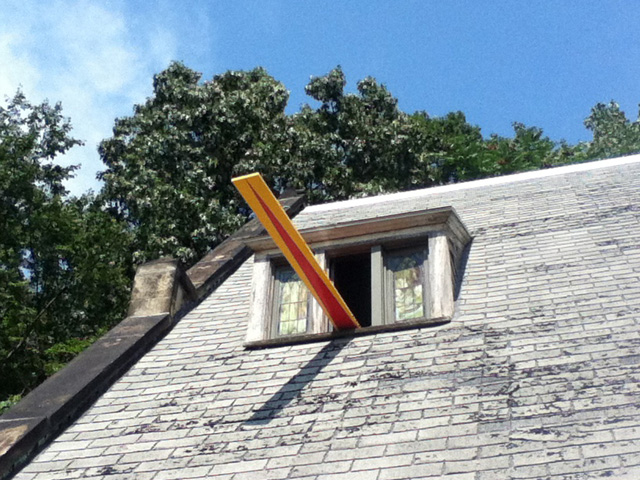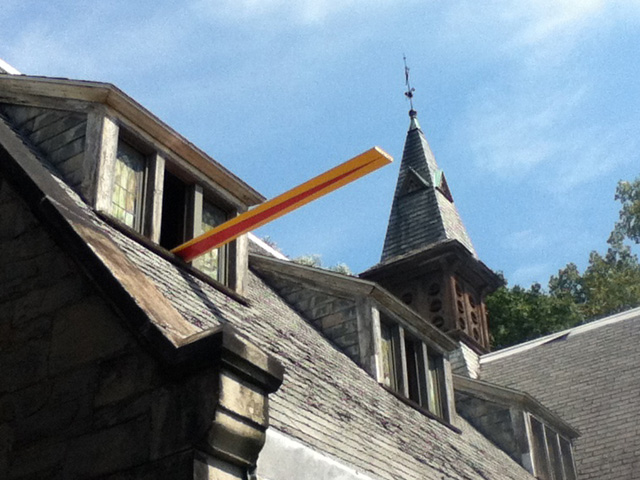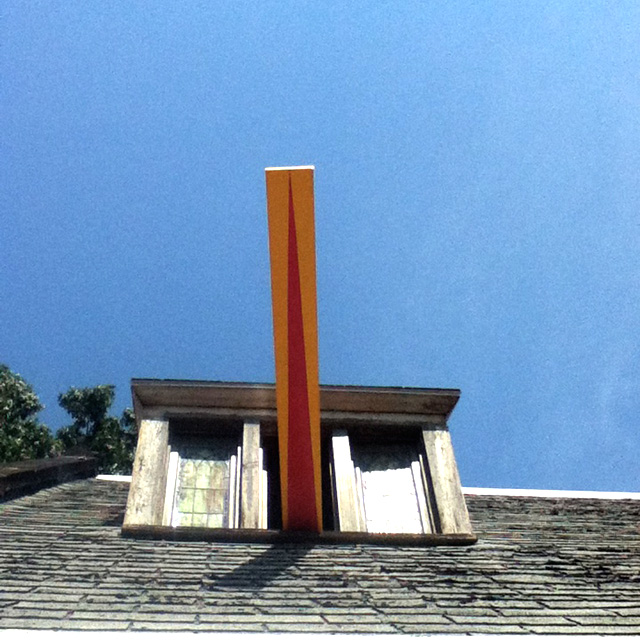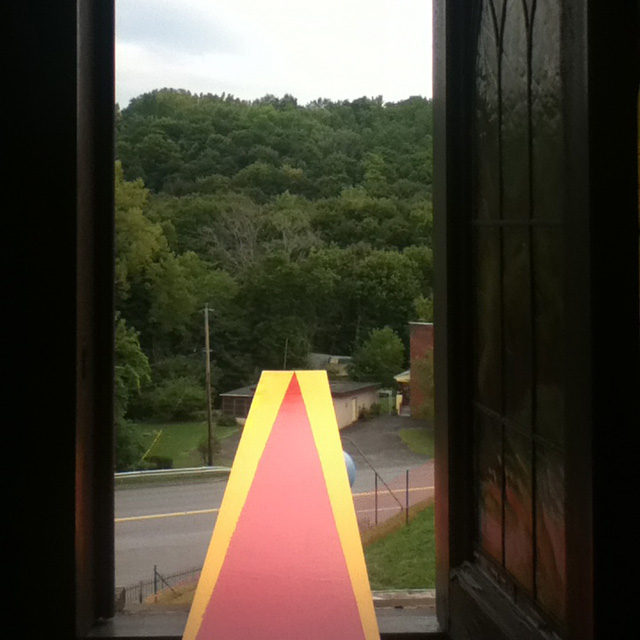 Seesaw, 2012/2014. 8 ft x 8 in x 2 in

Seesaw is installed in an inaccessible location, suggesting a type of difficult training or a perilous means of escape. The bright colors and hard-edged shapes recall American minimalist painting of the Cold War era, to create a kind of floating painting that is also a path to nowhere.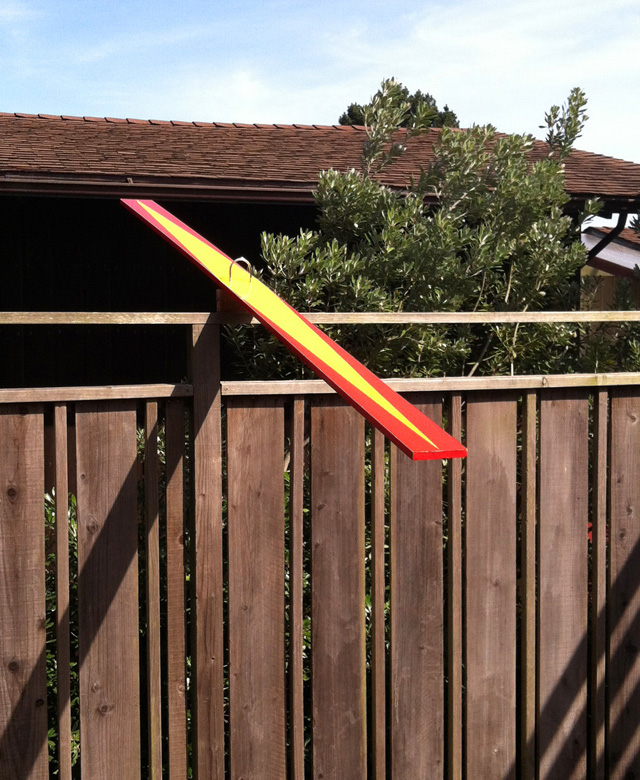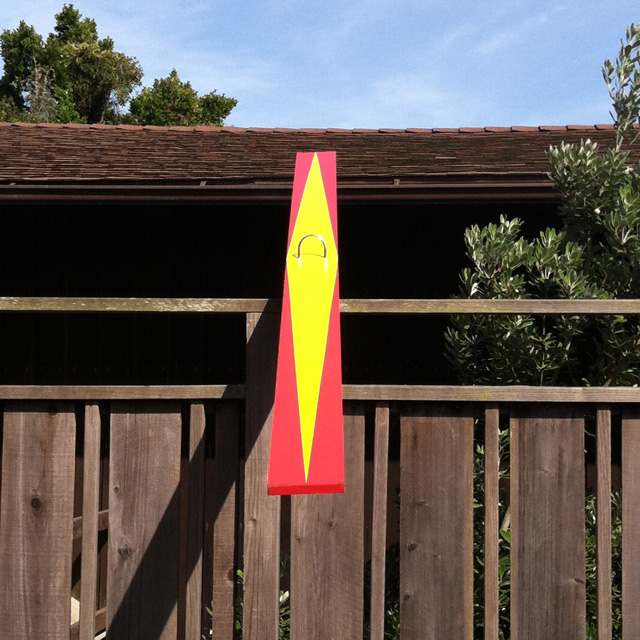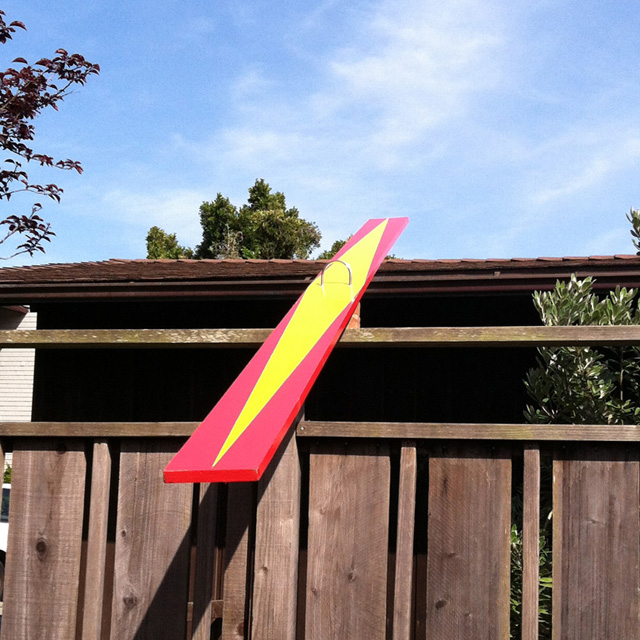 Home page