Rebecca Herman and Mark Shoffner, The Pentagon series, 2014-2016

Ten-pointed Pentagon, 2016. 12 in x 12 in

This drawing combines a ten-pointed star pattern from 16th-century Islamic architecture with the five-fold symmetry of The Pentagon building in Washington, D.C. The bright colors often used in Islamic geometric design is seen behind the concentric polygonal walls of The Pentagon.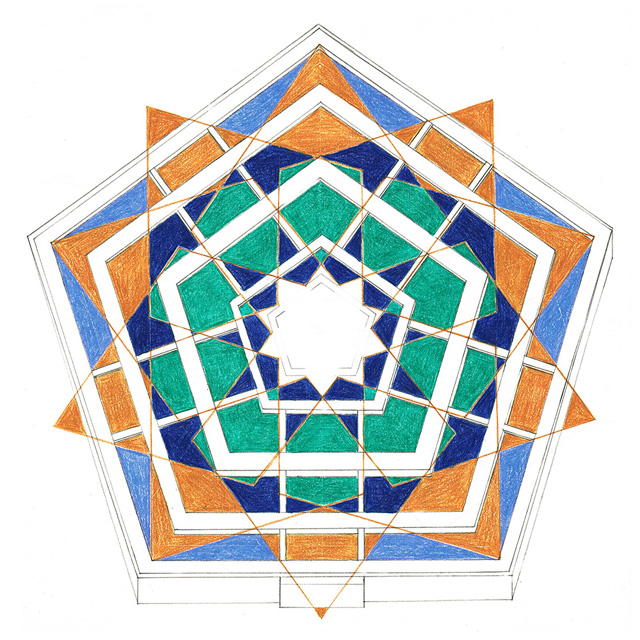 Ten-sided Pentagon, 2016. 12 in x 12 in

In this drawing--based on designs used in Islamic architecture--there are two sets of intertwined pentagons, inspired by The Pentagon building. The walls of the building have become a decagon, offset by rich blues typical of Islamic tiling.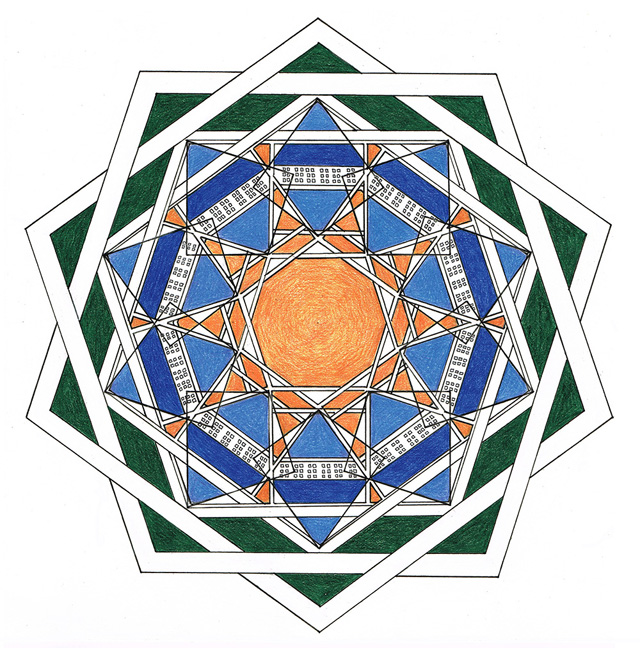 Fort Pentagon, 2015. 18 in x 19 in x 3/4 in

This is one of a series of portraits and reinterpretations of The Pentagon, an inscrutable building that contains the little-known workings of national defense. This relief represents a pentagonal fortress for storing secrets.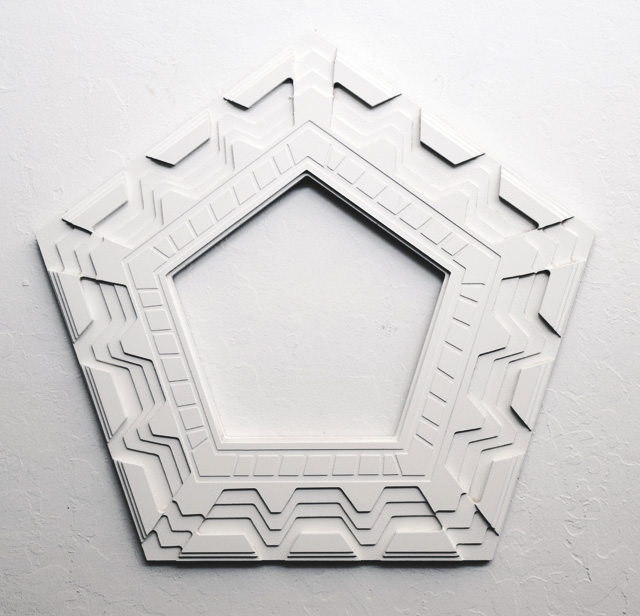 Stadium Pentagon, 2015. 29 1/2 in x 31 in x 3/4 in

This sculpture re-imagines The Pentagon as a stadium in which visitors can watch the inner workings of the building.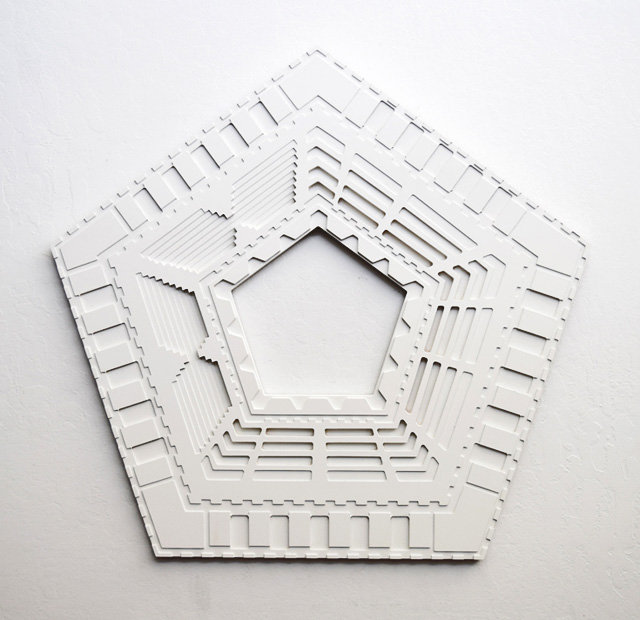 Shadow Pentagon, 2015. 37 in x 37 in

This rubbing was made from the Stadium Pentagon sculpture shown above--as if tracing an archaeological find from an early civilization.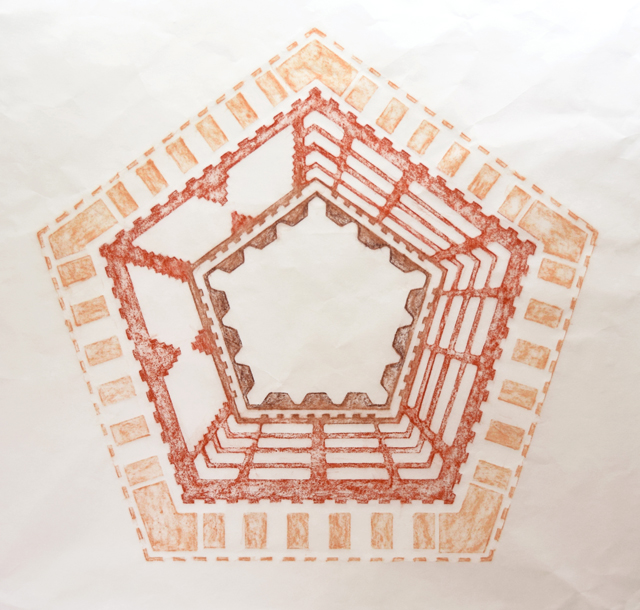 Pentagon (No. 1), 2014. 24 in x 24 in x 2 in

This Pentagon is inspired by Renaissance painting frames and modern classical revival architecture--styles that are used in contemporary society, and in government, to symbolize beauty, justice and classical ideals.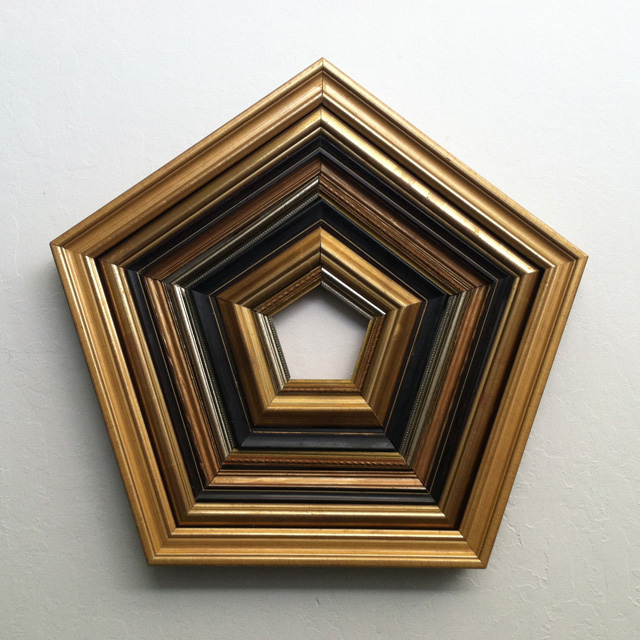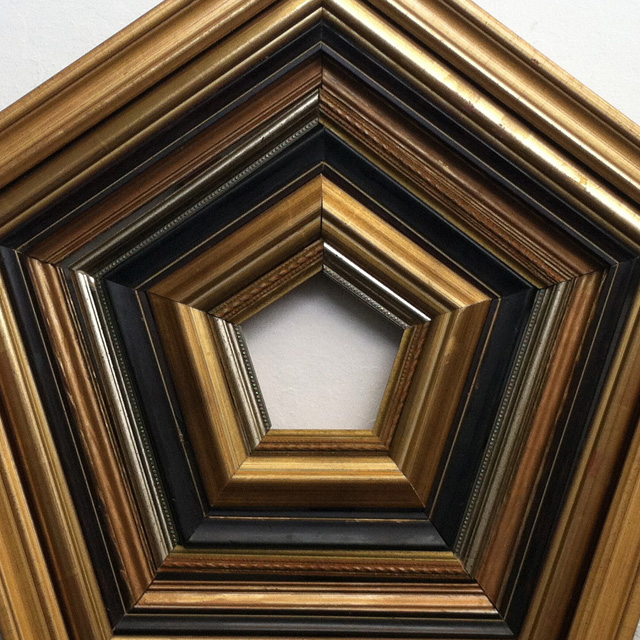 Pentagon (No. 2), 2014. 22 in x 22 in x 3 in

The Pentagon is now shown in an outlandish context of three nested Baroque frames--the better to obscure and divert attention for the interior machinations.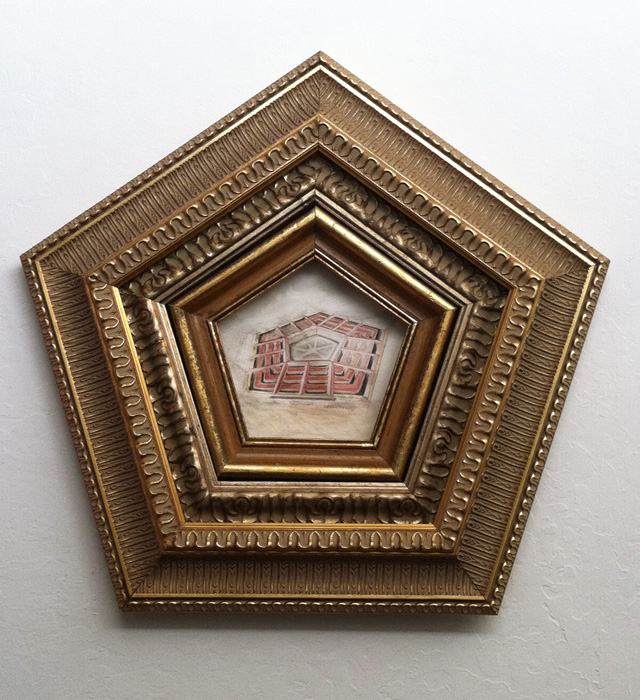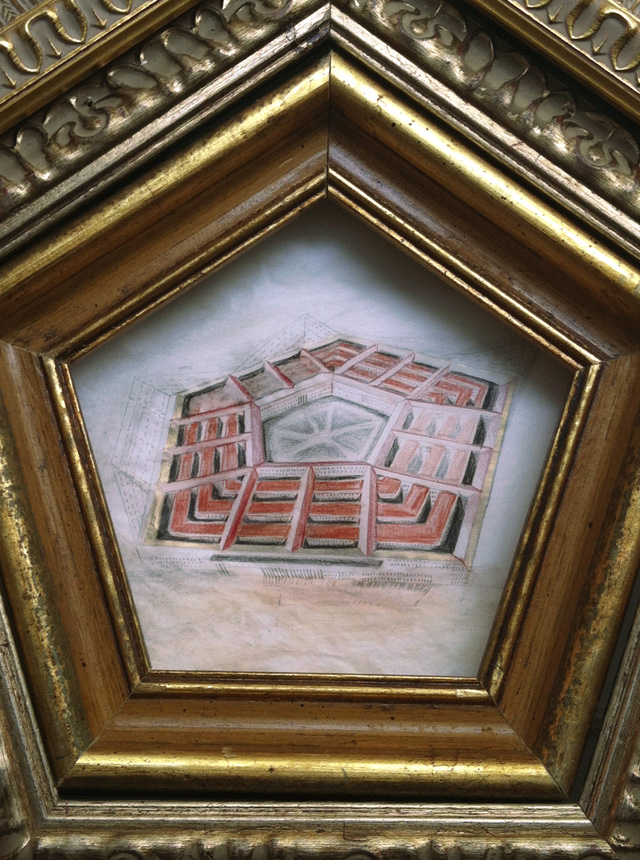 Home page